A Look at Texas's Past Gives Insight Into Future of Sports Betting in Lone Star State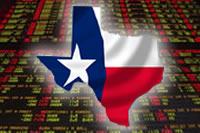 If you follow Texas politics, sports betting, legal issues, or just randomly enjoy seeing what the Supreme Court is up to, you may have heard about the recent redaction of the anti-sports betting law PASPA. SCOTUS knocked down the law and labeled it unconstitutional on May 14th.
So you might be wondering what this means for Texas sports betting. Because the Professional and Amateur Sports Protection Act has now been killed, states have been given the right to choose what they would like to do about the issue, with no federal bans in the way anymore. This might sound like good news for fans of sports betting, but Texas residents who have attempted to gamble in the Lone Star state might see the problem here.
While there are no longer any federal roadblocks keeping sports betting out of Texas, there are still state laws that prohibit almost every form of gambling. And for the sports betting Texas resident, there's almost no indication that this will change any time soon. To see how Texas may move forward on the issue, we'll have to take a look back over their recent history with gambling legislation.
Texas lawmakers gave residents the right to participate in pari-mutuel wagering in the 1930's – then took that right away later on in the decade. Racetracks and pari-mutuel gambling were prohibited to the Lone Star state until the later part of the 1980's.
Texas lawmakers did not approve a state lottery until 1991.
Most recently, Texas lost a court battle with one of the federally recognized Native American tribes that calls the state home. Because of this, there are several Native American Casinos allowed in the state, but they only offer very limited gaming. The state was taken to court when the forced two locations to close down, stating that they were violating state law despite their gaming compacts being in place.
With such an anti-gambling past, it's no wonder that when PASPA was repealed, legal experts in Texas weren't more excited. Rob Kohler, a consultant, said of Texas politicians "I don't see their positions changing. This ruling doesn't change the game here in this state."
Why are politicians so opposed to sports betting in the state? Some reluctance to open sports betting may be due to the large number of professional and collegiate sports teams located in the state. Currently, the Lone Star state is host to 23 Division I NCAA programs, as well as three NBA teams, two NFL teams, two MLB teams, and an NHL team. This means a lot of revenue generated from tourism and sports sales. It makes sense that politicians wouldn't want to lose that revenue.
But the outspoken owner of the Dallas Mavericks Mark Cuban gave a statement after SCOTUS's decision was made public regarding the issue. "I think fans who want to bet should be able to. It's not like betting is a new concept…It can now go from the underground to generating tax revenues and jobs, and most importantly, the office pool won't be breaking the law anymore." Cuban went on to say that he would be open to putting betting kiosks into American Airlines Center, should Texas sports betting ever be legalized.
Okay, so Mark Cuban may not be the most reputable person to go to for a quote on this issue, but he was the one willing to give it. Additionally, the Commissioners of the big 4 leagues – NBA, MLB, NFL, and NHL – have all said that they would support sports betting, so long as states were willing to work with the leagues. They also proposed an "integrity fee", which would help them combat the costs of the additional monitoring they will have to do to prevent cheating. If Texas politicians were worried about offending the leagues and potentially losing the business that comes along with professional sports, they would just work the integrity fee into any proposed legislation.
No, the reluctance to move forward with sports betting has much more to do with its conservative political platforms and maintaining their position within the party. Most Texas politicians run on a "family values" platform, which is a firmly anti-gambling platform.
To legalize sports betting in the state, politicians would have to one, get a bill that legalizes sports betting through both houses of the legislature, with a two-thirds majority approval. Two, that bill would have to amend not only the prohibitive statutes within the existing state law, they would also have to amend criminal law. Three, a gaming commission would have to come up with regulatory practices and licensing requirements, which would then have to be approved by state government.
Four, should the bill and regulatory information be passed through legislation, it would find itself on the Governor's desk, where it would either have to be signed into law or left alone long enough for it to pass into law automatically. Greg Abbott does not seem like the type to just passively allow laws to come about, especially one that has to do with gambling. So Abbott would have to sign it into law for Texas sports betting to be a reality.
And finally, after all of that is done, Texas residents themselves would have to be in favor of sports betting enough to vote in favor of an amendment to the state constitution. This would require a majority vote. That's not just a mountain to climb for legal sports betting in Texas to become a reality – it's a trip up Everest, twice. In a row.
So while Texas has tons of funding issues that could benefit from even the smallest portion of the estimated $150 billion industry, sports betting more than likely won't be making an appearance in Texas any time soon.
Back to Sports Betting in Texas
Best Texas Sports Betting Sites - 100% Trusted + Safe
| | | | | |
| --- | --- | --- | --- | --- |
| | | 50% Up To $250 | VISA + Wire Transfer | |
| | | 50% Up To $1,000 | VISA, Bitcoin, Cash Wire | |
| | | 50% New Member Bonus! | VISA, Bitcoin | |
| | | 125% Up To $3,125 | VISA, Bitcoin | |
| | | 100% Up To $300 | VISA, Bitcoin | |
| | | 50% Up To $1,000 | Bitcoin, Wire Xfer, VISA | |