Where To Bet On SMU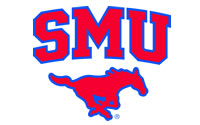 There are thousands of Texas residents that bet on the Mustangs each year, with millions of dollars exchanged between bettors and the top bookmakers. If you are new to sports betting and want to know exactly where to bet on SMU, the answer is at an online sports betting site. Online sportsbooks post SMU Mustangs betting odds well before the start of the season and continue to post weekly betting lines throughout the year. Being able to wager on SMU from your laptop or smartphone lets bettors worry less about where to bet on SMU, and focus more on the potential profits to be made.
Though our experience has taught us just how fun and convenient betting online can be, it is understandable to want to know more before creating an online account or joining a new sportsbook. That is why we have provided details on all the options for betting on the SMU Mustangs, including land-based and online bookmakers. After reading, fans should be able to gain a complete picture of their opportunities for sports betting in Texas.
Where Can I Bet On SMU In Texas?
Right now, the only place where you can bet on the SMU Mustangs in Texas is online. The state does not have any land-based sportsbooks and it is unclear when lawmakers will start to issue sports betting licenses. Even with the Supreme Court ruling on Murphy vs. NCAA and the end of PASPA, Texas has not announced any plans for sports betting regulation. There are currently only two cities that offer extremely limited gaming, but it is unclear if sportsbooks in Eagles Pass or sportsbooks in Livingston will ever become a reality.
The closest option for land-based sports betting would be in Mississippi or New Mexico, which are still quite a distance. That is why we suggest that Texas residents interested in betting on SMU continue to use offshore online sportsbooks. These sites have been accepting TX sports bettors for years and offer everything residents need for an exciting sports betting experience.
Types Of Wagers You Can Place On SMU
When betting on SMU, understanding the various wager types is essential to your success. If you have ever bet on collegiate or professional football in the past, all of these bet types will be familiar. Those who are just beginning to wager will find that SMU wager types are fairly straightforward. The most common types of college football wagers are moneyline, point spread, total, and prop bets. We have detailed each wager type below.
SMU Spread
Spread bets are popular in the world of college football, and are fairly easy to understand. Each team will have to cover a certain margin of points in order to win the bet. The favored team will have to win by a certain number of points, while the underdog can win outright or lose by less than a certain number of points. Take a look at the SMU spread below:
Navy Midshipman +7.5
SMU Mustangs -7.5
The Navy Midshipman are underdogs (+) in this betting line. This means that to cover the spread, Navy must win outright or lose by no more than 7 points. On the other hand, SMU is the favored team and will have to beat Navy by at least 8 points in order to win. The ½ point is used in the betting line to avoid a "push", which is where the final margin falls exactly on the point spread. As there are no ½ points in football, the underdog can lose by up to 7 and the favorite must cover 8.
Betting The SMU Moneyline
Moneyline wagers are simple enough, just a pick a side to win the game. SMU will either be favored with a – sign or an underdog with the + sign. Here is an example of how betting on the SMU moneyline works:
SMU Mustangs -250
Tulane Green Wave +175
Betting on SMU in this scenario would be a bet on the favorite. You would need to wager $250 in order to win $100. If you were to bet on the underdogs, you would win $175 from a $100 wager. Whenever you bet the favorite, you will have to risk more than your potential win.
SMU Total Bet
A totals bet is where a person wagers on whether the combined score of a game will go over or under a number set by the oddsmaker. With a totals bet, you are not wagering on who wins or loses.
UCF Knights 45.0 over
SMU Mustangs 45.0 under
If you think it will be a high scoring game that will have a combined score of more than 45 points, place a wager on the over (Knights). If your hunch is that the final score of the game will be less than 45 points, put money on the under (Mustangs).
Using Your Mobile Phone To Bet On SMU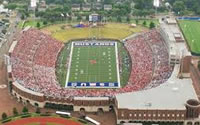 Using your mobile device for betting on SMU is simple. Rather than searching through the GooglePlay or Apple Store for sports betting apps, you can just visit the sports betting site from your smartphone or tablet. Offshore online sportsbooks offer mobile-optimized sports betting sites that are compatible with just about any device that has an internet connection. Some of the leading sites with mobile sportsbooks are Bovada, BetOnline, and SportsBetting. You can access the same SMU betting lines and wagering options that you would from the desktop site. If Texas ever starts to regulate sports betting, local sportsbooks will likely launch mobile betting apps as well. You will need to download these apps and it is not guaranteed that you will be able to bet on SMU or other college teams in Texas. That is why the mobile sportsbooks from the leading offshore operators continue to be your best bet.
Live In-Game Betting On SMU
Live in-game betting on SMU is a more interactive way to bet on your favorite football team. In-game wagering is when the bookmaker posts odds during a game to correspond with the action. The oddsmaker will have adjusted moneylines, totals, point spreads, and props that change with each play of the game. With the lines and odds constantly shifting, live betting gives SMU fans the chance to win big throughout the course of one game. Some fans even bet on SMU while at Gerald J. Ford Stadium. Even though the stadium does not have its own sportsbook, bettors can still use sites like Bovada and BetOnline while watching the game. Some stadiums across the US have started to offer live wagering experiences but SMU bettors will have to stick to our recommended offshore sites.
Other Ways To Bet On SMU
Game lines are standard, but there are other ways to bet on SMU when you are looking for something different. Futures odds are where most bettors start, as these odds are available well before the season kicks off. You can bet on SMU to win the American Conference West or for the Mustangs to win the NCAA National Championship. A futures bet is basically a wager on an event happening in coming weeks or months, and there can be immense value found in betting early.
Best Sites For Wagering On The SMU Mustangs
The best sites for wagering on the SMU Mustangs will offer more than just the latest weekly betting lines throughout the season. Top online sportsbooks make betting on SMU an exciting experience by also providing live betting and mobile wagering options. In addition, the leading sites for SMU betting have excellent customer service, secure deposit options, and reliable payout methods. The sites that we recommend include Bovada, BetOnline, and SportsBetting.
Best Texas Sports Betting Sites - 100% Trusted + Safe
FAQ's About Betting On SMU
How Do I Make An Online Sportsbook Deposit?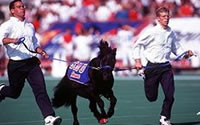 Visit the online cashier of the sports betting site to make a deposit. You can choose whichever funding method is most convenient, but the most popular sportsbook deposit methods are Visa, Mastercard, and Bitcoin. Both deposit methods are instant, but the maximum deposit for credit cards is usually $5,000 while crypto deposits max out at $25,000. Other ways to fund your SMU sports betting account include checks, bank wire, MoneyGram, and Western Union.
Can I Signup At Multiple SMU Sportsbooks?
You can – and should – sign up at multiple SMU sportsbooks. Creating multiple accounts makes it easier to compare odds and quickly place wagers if you find that one site has better odds than another. Over time, betting at the best possible odds will increase your overall profit. Online sports betting sites are completely free to join, which means that you have nothing to lose and everything to gain from line shopping with multiple sportsbooks.
Is It Legal To Bet On College Football Online In Texas?
College football fans can legally bet on SMU through online offshore sportsbooks without having to worry too much about legalities. There are no laws that make betting on sports illegal, nor are there any statutes addressing online betting. That being said, the state could decide to regulate online sports betting. Although, this is unlikely to happen anytime soon. The Texas Legislature has been historically conservative and there have been no recent efforts to legalize sports betting (or any other type of gambling) in the state. This is good news for college football fans, as an absence of regulation means there are also no penalties for using offshore online sportsbooks to bet on SMU.
What Is The Legal Age To Bet On SMU?
Since there are no laws directly stating rules for sports betting in Texas, the legal age to bet on SMU will have to be determined by careful speculation. All states that have developed some sort of regulating sports gambling method have set their age restriction to those 21 and up. Online offshore sportsbooks set the age guideline to anyone 18 or older. While it may be tempting to get a three-year head start using these books, we strongly recommend Texas residents wait until they turn 21 to start betting in order to avoid any trouble down the line.